Can You Rent a Car with Cash in Crete?
May 19, 2022 - Reading time: 4 minutes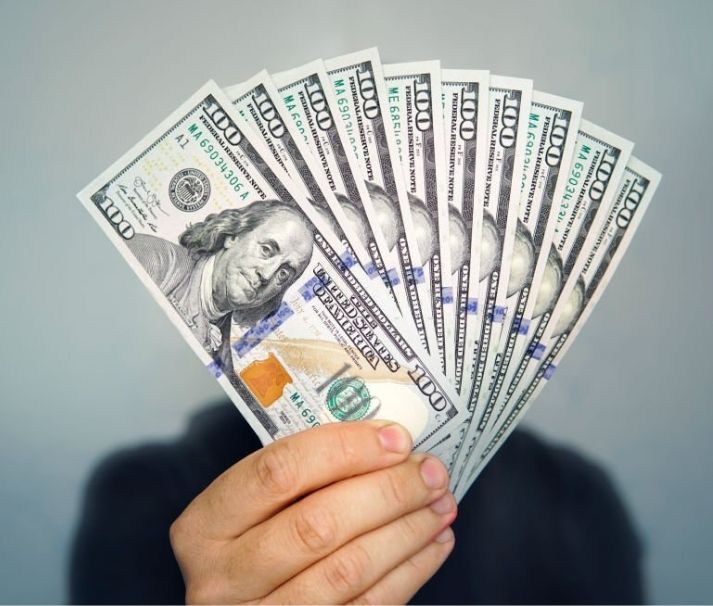 Rental cars have been a must for many people visiting Crete. With the various places, the island has to offer, having your own transportation gives you the opportunity to explore as much or as little as you want. From ancient ruins to beaches with crystal clear waters, there is something for everyone on this Greek island.
However, if you're planning on renting a car during your stay in Crete, you may be wondering if it's possible to do so with cash. While most rental companies require a credit card for payment, there are a few that accept cash as well. But of course, there are certain things you need to take into account before paying for your rental car with cash.
Here are a few things to know if you're planning on renting a car with cash in Crete:
Know That Not All Rental Cars Accept Cash 
You may be expecting to pay for your rental car with cash, but not all rental companies accept this form of payment. In fact, some companies only accept credit cards or debit cards. The reason for this is that rental companies want to make sure that their customers can pay for the rental car if they damage it. 
Accidents happen, and if you're not able to pay for the damages, the rental company will have to foot the bill. This is why most rental companies only accept credit cards or debit cards as forms of payment. 
However,  there are a few rental companies that do accept cash. You just need to do your research to find one that does.
Can You Rent a Car in Crete With Cash?
It is a common misconception that you cannot rent a car with cash. However, you can actually rent a car in Crete with cash. There are two ways to do it, but both will need you to jump through a few hoops.
When it comes to renting a car, you can make a reservation using a credit or debit card and then pay in cash when you return the vehicle. Most rental car companies will allow you to do so if you contact ahead and inform them.
The second option is to submit a cash deposit when booking your car. You can pay with a cash deposit at certain big rental car companies and several smaller, independent rental car companies—but be sure to plan ahead.
Things to Consider Before You Pay With Cash 
Before you hand over any cash, there are a few things you need to do to make sure everything goes smoothly.
First, be sure that the rental car company accepts cash. As we mentioned, most accept credit or debit cards, but not all accept cash. If you're unsure, it's best to give them a call or check their website before you book.
Second, make sure you have enough cash on hand to cover the rental. Most rental car companies require a deposit, which can range from 300 to 2000 EUR, so you'll need to have that much cash available.
And finally, be sure to have a backup plan. If for some reason you can't pay with cash, it's always good to have a credit or debit card on hand just in case.
Read also:
▹ What type of equipment is available with car rental in Crete?
▹ Can I rent a GPS sat nav with my car hire in Crete?
Other Things to Note When Renting a Car in Crete
Rental companies have several requirements in place to ensure that their vehicles are returned in good condition. Some of these requirements may include:
A valid driver's license with a clean driving record
When renting a car in Crete, you'll need to present a valid driver's license. In addition, most companies will check your driving record to make sure that you're a safe driver. If you have any accidents or moving violations on your record, you may be required to purchase additional insurance such as personal accident insurance from the rental company.
International driving permit 
For driver's licenses that weren't issued in Greece or any other European country, you may need to present an international driving permit. This is a document that translates your driver's license into different languages.
Age requirements 
Most rental companies have a minimum age requirement of 21-23. In Crete,  the minimum age to rent a car is 21. However, this may vary depending on the rental company. Some companies may charge an additional fee for drivers under the age of 25.
Proof of insurance 
Lastly, you'll need to present proof of insurance. Your personal car insurance policy may cover you when you're renting a car. However, you should check with your insurance company to see if your policy extends to rental cars. You may also be able to purchase insurance through the rental company.