Car Hire In Chania Airport at rock-bottom prices
If you are looking for car hire that is affordable and great value, then look no further than car hire in Chania airport, it is a convenient and easy way to get around and you will be hiring a car from a reputable organisation as well. Chania has so much to offer and is a beautiful place with lots of ancient streets and modern attractions combined, this is a wonderful destination for a holiday and renting a car will enable you to see as much of the island as possible and all at your time and leisure.

Why to book with Justrentals in Chania Airport
Premium insurance included
Exclusive cars & vans
Cancel and rebook free of charge
No extra fees & additional costs upon arrival
Pick-up & Return STRAIGHT from/to Chania Airport
Excellent 24/7 customer service
A Large Selection of Cars to find the ideal car
If you are looking for a great selection of cars then you will definitely find them at Chania airport. There are many cars to choose from including stylish cars that you can hire at affordable prices, the cars range from the latest models, depending on what your personal preference is. Let us know which car group you are looking for and book it online.
Amazing offers in CHQ - Airport
Hiring a car from Chania airport, may not be for holiday purposes, and if that is the case then that is not a problem either. All of our cars are of a very high standard, so if you need car hire in Chania airport for a business partner or client, you can be rest assured that any one of our cars that you choose will impress them from the beginning of their journey until the moment you arrive at your final destination. If you are looking for transportation that is safe and fast, with any needs accommodated for then your worry is over.
Where is Justrentals located at Chania Airport
We are located just a 300m before the main terminal of Chania Airport. Our office is available 24 hours, although a booking a essential in order to collect your car from this station. Check the small map of our office in Chania airport.

Crete / Chania Airport details
Justrentals - Chania Airport Station
Airport Code
CHQ | LGSA GR
Chania International Airport
I. Daskalogiannis Airport, Chania, 73100
Address
EO Aerodromiou Soudas, Chania 731 00
Map
Telephone
+30 2821 063695
Telephone hours: 08:00-21:00 (GMT+2)
You can pick-up and return your reserved vehicle 24 hours. A prior reservation is required!
Email
chania-airport@justrentals.gr
Working Hours
Mon - Sun : 12:00 am - 12:00 am (24 hours)
Book at this station

Using Your Hire Car to Explore the Island
Hiring a car will give you the much needed freedom you will need in order to explore this wonderful island, and to hire a car in Chania airport couldn't be any easier. Once you have your vehicle you will be able to travel all over Greece and visit places such as Rethymno, Balos, Elafonisi or Heraklion. If you want a low cost way of seeing Chania then hiring a car is the answer, that way you will be able to see exactly what this enchanting Greek city has to offer.


The city of Chania is intoxicating, and is a mixture of architecture both modern and ancient, it has cafes that are relaxing plus a nightlife that is exciting and vibrant. Traditional cultures have alongside them new ideas as well, and if you are looking for the most beautiful thing about Chania then you only have to look at the beaches and the Venetian harbour. Therefore, no matter what it is you are looking for, you can enjoy your time spent in Chania knowing that your hire car will enable you to do all the things you want.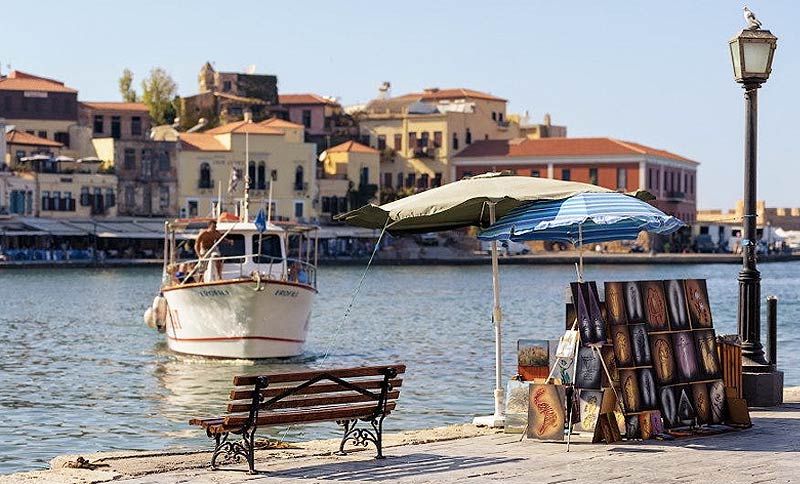 Client Reviews in Chania Airport
by Martin DB from The Netherlands Everything was very easy. Pick up and drop off. No hidden costs. Polite staff
by David P. from York, UK I made a specific request to be away from the airport as quickly as possible rather than make us wait for other arrivals (as we only had hand luggage) you're response was fantastic! We were off in no time at all. High quality car, friendly staff!
by Nicolas C. from Marignier, France We liked the quality of car rent (Toyota RAV4), ease of access, the friendliness of the welcome the person recognised me. I rented a car last year for the first time. Thanks a lot to all the team.