Can I rent a GPS sat nav with my car hire in Crete?
June 30, 2022 - Reading time: 3 minutes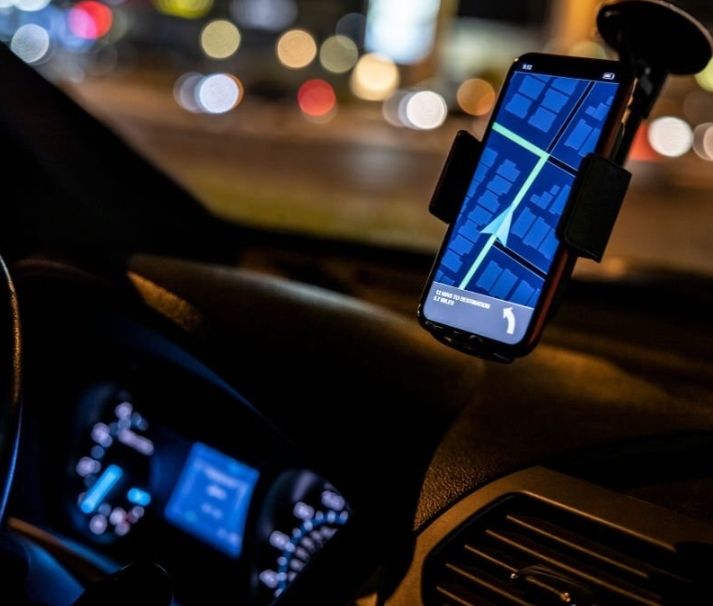 Rental cars in Crete are a commonality, so finding a place to rent one should not be difficult. However, you may want to consider renting a GPS navigation system with your car as well. Justrentals is a local car rental company you can trust. Although Crete is a relatively small island, its winding roads and lack of road signs can make getting around somewhat challenging for first-time visitors.
Can I Rent a Gps Sat Nav With My Car Hire in Crete?
Obviously, each rental company in Crete is different. They offer different services, rates and of course, cars. Not all vehicles have a  GPS navigation system installed, but more and more companies are offering this service. The best way to find out if a company offers GPS rentals is to check their website or give them a call. 
In short, yes – you can rent a GPS navigation system with your car hire in Crete. And, we highly recommend doing so if you're unfamiliar with the island.
What is the average cost of a GPS Sat Nav in Crete?
The average cost for a GPS Sat Nav rental in Crete is c7 per day. The price varies on local car rental companies from €5 to €10. International car rental companies and brokers charge €10 to €15 + VAT per day. Justrentals, one of the biggest local car rental firm, charges just €5 per day for a GPS sat nav system.
The Benefits of Renting a Car With GPS Sat Nav
An additional fee might seem like an unnecessary expense, but trust us – it's worth it. Getting lost on narrow roads in the middle of nowhere is not only frustrating but dangerous. You might end up wasting valuable time that could be spent exploring the island. And, if you're driving at night, getting lost can be even more dangerous since it's harder to find your way back and you may get into an accident that can be a problem if you don't have personal accident insurance. 
A GPS navigation system will not only help you get from point A to point B, but it can also be a valuable asset if you need to find a specific place. Do you want to go for a swim but don't know where the nearest beach is? No problem, your  GPS will tell you. Plus,  many of these devices come with pre-loaded maps of popular tourist destinations, so you can easily find your way around without any data charges.
To sum it up, renting a car with GPS navigation in Crete is:
Safer, especially if you're unfamiliar with the island
More efficient because you won't waste time getting lost
Convenient because you can find your way to any destination easily
So, if you're planning on renting a car during your next trip to Crete, make sure to ask about GPS rental options. It might just be the best decision you make.
Book a Car With Justrentals Today
With over a decade of experience in the car rental industry, Justrentals is dedicated to providing our clients with the best possible service. We offer a wide range of vehicles to choose from, so you can find the perfect one for your needs. Plus, our fleet includes cars with GPS navigation systems, so you can relax and enjoy your time on the island.
From sedans and convertibles to vans and SUVs, we have the perfect car for your next trip. Each vehicle has been serviced and maintained. Therefore,  you can rest assured that you're getting a safe and reliable car.  In addition, you won't have to break the bank to rent a car with us. We offer some of the most competitive rates on the island.
If you're looking for the best car rental experience in Crete, look no further than Justrentals. Contact us today to make a reservation.
Read also:
▹ What type of equipment is available with car rental in Crete?
▹ What kind of child seats are available when renting a car in Crete?
▹ Is It Better to Bring or Rent a Babyseat for Your Rental Car?
▹ Can You Rent a Car with Cash in Crete?