What type of equipment is available with car rental in Crete?
May 19, 2022 - Reading time: 4 minutes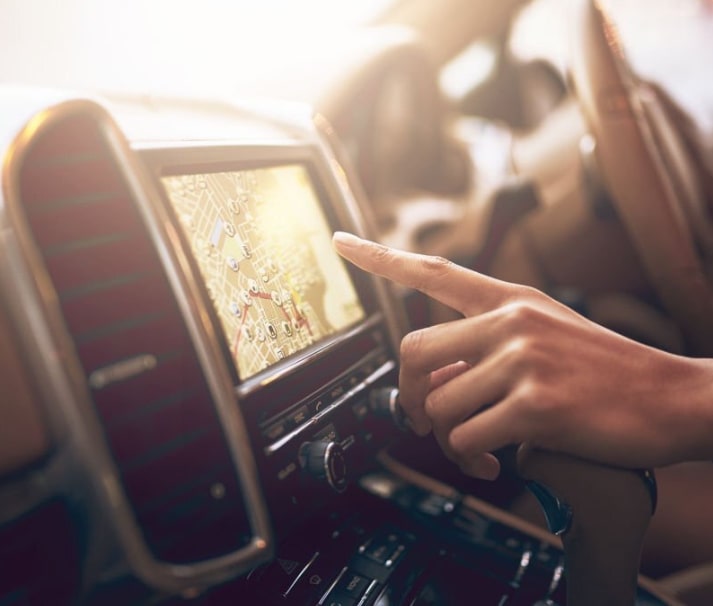 Going on a vacation is a way for many of us to relax and forget about the stresses of work. For some, this means going on a trip. One of the best destinations you could visit is Crete. With its friendly locals, exquisite food, and stunning beaches, you're guaranteed to have a good time.
However, If you're planning on going to Crete, one of the things you'll need to do is figure out how you're going to get around. Although there are taxis and buses on the island, booking a car rental in Crete is still the best option. Not only is it more convenient, but you'll also have more freedom to explore the island at your own pace.
But what type of equipment is available with car rental in Crete? Read on below to find out!
Types of Equipment Found in Rental Cars
Modern vehicles now come with a variety of features that can make your drive more comfortable, safe, and even fun. Here are some types of equipment you might find in a rental car:
GPS System
A lot of cars now come with GPS systems. This is a feature that can be very useful, especially if you're unfamiliar with the area. With just a few taps, you can enter your destination and the GPS will do the rest. It will provide you with directions to get there, as well as an estimate of how long it will take. Read this post to learn more about renting a GPS Sat Nav in Crete.
Reversing Camera
This is a great safety feature that has become increasingly popular in newer vehicles. The reversing camera is usually located on the rear of the car and it gives you a clear view of what's behind you when you're backing up. This is especially useful in tight spaces or when there are small children around.
Child Safety Seats
If you're traveling with young children, then you'll be happy to know that many rental cars now come equipped with child safety seats. This is a  great feature that will keep your children safe and secure while you're driving.
Justrentals offers 3 types of car seats. Infant seats, baby seats and booster seats for older children.
Built-in Radio / Bluetooth
Who doesn't love traveling with music? Most rental cars now come with a built-in stereo system. This means that you can enjoy your favorite tunes while you're on the road. Your trip won't be as boring with your favorite songs playing in the background. Plus, background music while playing some road trip games in Crete is a great way to kill the boredom!
Transmission: Manual or Automatic?
If you're not familiar with driving a manual transmission, then you'll be happy to know that many rental cars now come with automatic transmissions. This means that you won't have to worry about shifting gears, which can be a difficult task for some people.
Read also:
▹ Can You Smoke in a Rental Car in Crete?
▹ 10 Car Rental Tips for beginners in Crete
Why Crete is best explored with a rental car?
Many people often think that renting a car is costly since, of course,  you're paying for the use of someone else's vehicle. But if you think about it, it's actually very affordable. You can find many cheap car rental companies in Crete that will offer you good rates. Plus, there are actually many benefits if you go for a rental car. Here are just some of the top ones:
Renting a Car Gives You Freedom
Nothing beats the feeling of hitting the open road with your friends or family. When you're on vacation, the last thing you want to do is be restricted by someone else's schedule. With a rental car, you can come and go as you please. Stop at that scenic overlook for a quick photo op or explore that hidden beach that's off the beaten path.
A Car Rental Provides Privacy
Imagine how awkward it would be to try and fit your family of four into a taxi. Not only would it be a tight squeeze, but you'd also have to share the space with strangers, especially when you opt for a bus. When you're on vacation you certainly don't want to be uncomfortable. With a rental car, you can have your own private space where you can relax and even get a nap before reaching your destination.
You Can Save Money by Renting a Car
If you're traveling with a group, then it's actually cheaper to get a rental car instead of taking taxis everywhere. You can split the cost of the rental and gas among your friends or family, which would certainly be cheaper than everyone getting their own taxi. 
Read also:
▹ What to Do if You Get a Flat Tire in a Rental Car in Crete
▹ Is It Better to Bring or Rent a Babyseat for Your Rental Car?