Best Convertible Cars to hire in Crete
April 24, 2022 - Reading time: 4 minutes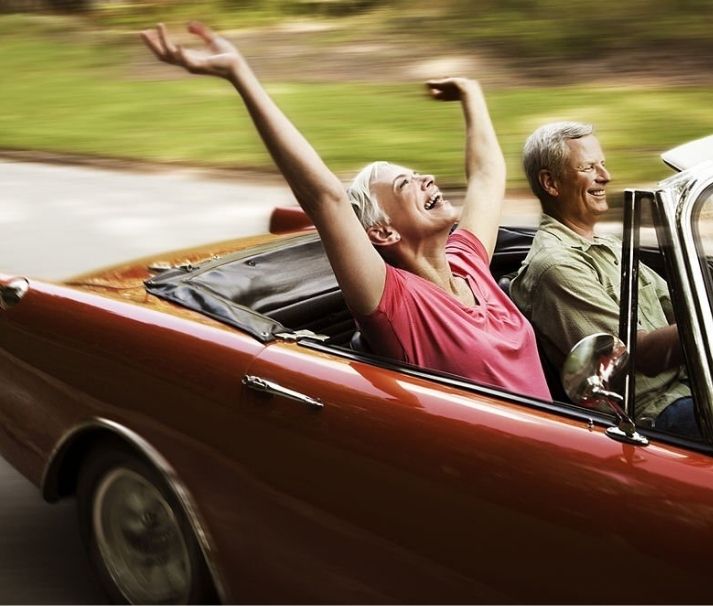 We all need a vacation from time to time. And what better way to spend a vacation than by going to Crete? The beautiful island has plenty to offer, from its stunning beaches and picturesque villages to its delicious food and friendly locals. Plus, famous spots such as the Minoan Palace of Knossos and the Samaria Gorge are definitely worth a visit.
However, if you want to make the most out of your experience in Crete, hiring a car is the best way to go. Many types of cars are available to rent in Crete, but the best ones to choose are convertible cars. Convertible cars are types of cars that have a folding or detachable roof, which means that you can enjoy the beautiful weather and views while driving around. Here are some of the best convertible cars to hire in Crete and why you should go for one:
The Benefits of Convertible Cars
There are plenty of reasons why you should hire a convertible car during your vacation in Crete. For starters, convertible cars give you a better view of your surroundings and can make sightseeing a lot more enjoyable. Convertible cars are also great for taking pictures, as you can easily stop and snap some photos whenever you spot something interesting.
Another great reason to hire a convertible car is that it can help you save money on fuel since you won't be using the air conditioning as much. Convertible cars are also generally more fun to drive than regular cars, so you'll enjoy your time behind the wheel a lot more. Plus, it looks more stylish than a regular car, which is always a bonus.
The Best Convertible Cars to Hire in Crete
Just Rentals offers a wide variety of convertible cars for you to choose from. All of our cars are well-maintained and come with all the necessary features to make your driving experience as smooth and enjoyable as possible.
Here are some of the best convertible cars that we have to offer:
Fiat 500c
The Fiat 500c is a tiny and attractive convertible that's ideal for a summer holiday in Crete. Despite its diminutive size, this vehicle packs a punch. The Fiat 500c is more than capable of tackling the hills of Crete. Furthermore, its convertible roof is ideal for a bright day. Depending on your preference, you can have the roof open or closed.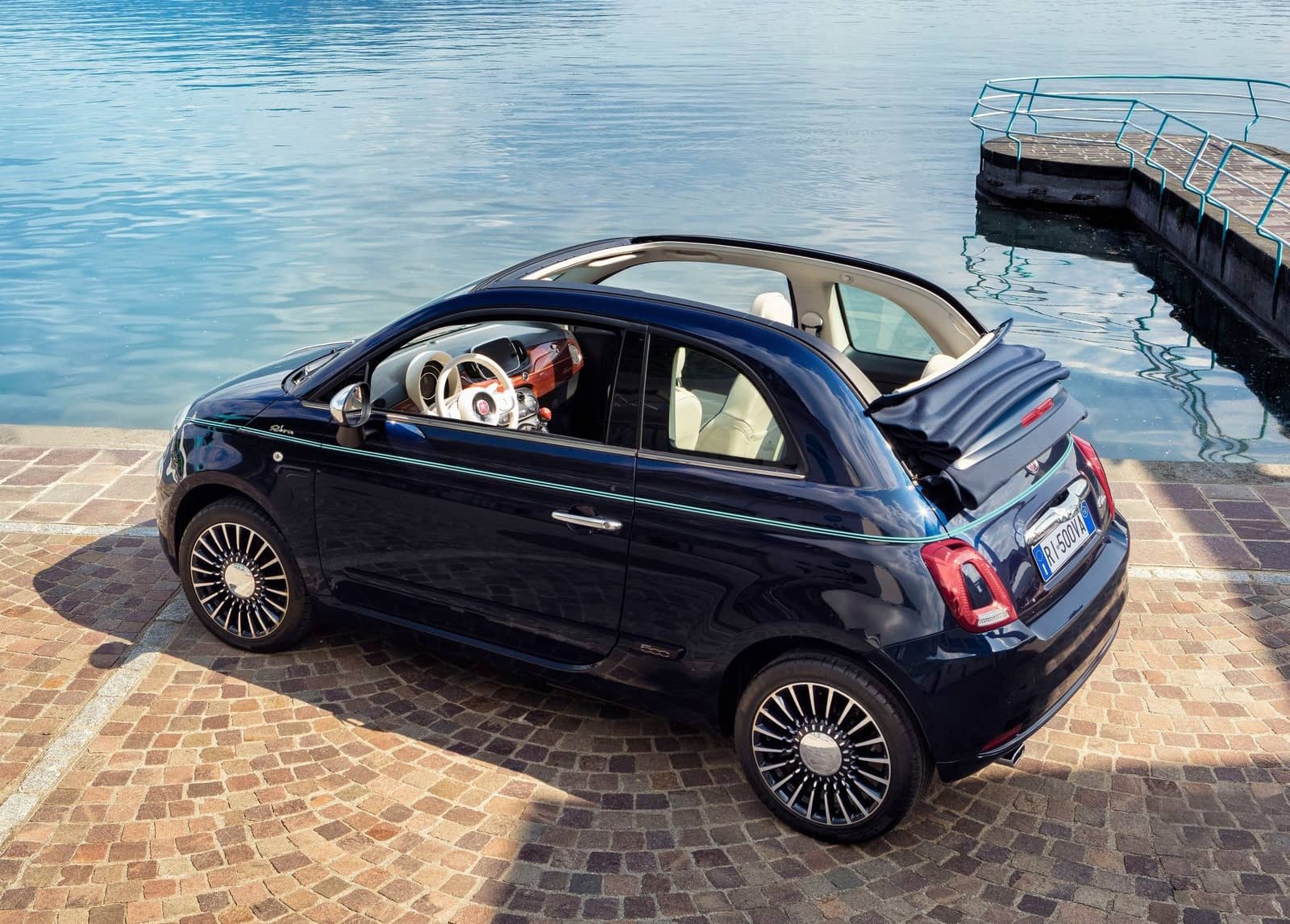 The Fiat 500c is available in a bright blue hue that is beloved among drivers. It's also ideal for city driving, with the ability to maneuver through tiny streets with ease. If you're traveling in a small party, the Fiat 500c can accommodate up to four passengers. You can be confident that with a gasoline tank size. This car will not run out of gas quickly.
Peugeot 207cc
A stylish, 2-door convertible, the Peugeot 207CC is a great choice for those who want a sophisticated and luxurious driving experience in Crete. It's available in white and its seats are upholstered in leather to provide ultimate comfort. The Peugeot 207cc is also packed with features such as stereo and air conditioning.
This vehicle is perfect for driving around the city or taking a trip to the beach. With an automatic transmission, the Peugeot 207cc is able to zip through traffic effortlessly. If you're looking to save on fuel, this car runs on unleaded fuel, so you can expect excellent gas mileage.
Read also: Minivans VS Large SUVs: What you should book for your travel in Crete
Peugeot 308cc
Another excellent choice from Peugeot is the 308cc. This car is a great option for families or small groups as it can accommodate up to five passengers. The Peugeot 308cc is available in white too and comes with standard features as the Peugeot 207cc. You can have the best of both worlds with this car as it has an unleaded engine, so you can save on fuel, and automatic transmission for a smooth ride.
This convertible is also perfect for driving around the city or taking day trips out of town. You'll never go wrong with the Peugeot 308cc.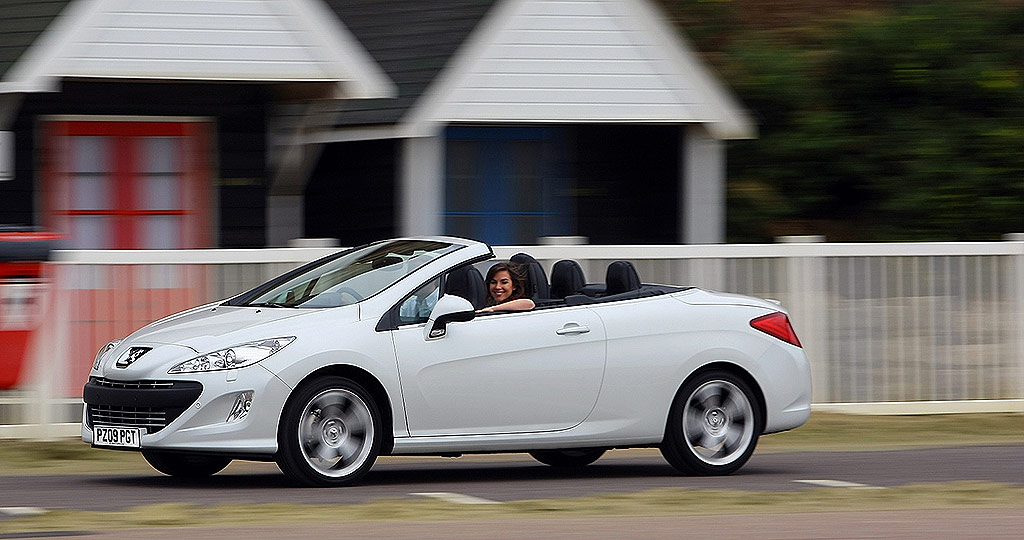 Read also: How old do you have to be to rent a car in Crete?
Book With Us Today
No matter what convertible car you choose, we're confident that you'll enjoy your time driving around Crete. Book with us today to take advantage of our competitive rates. We offer a wide variety of cars to suit your needs, so you can be sure to find the perfect one for your vacation. Contact us now to learn more about our services.