Crete for Beginners: 10 Car Rental Tips for beginners
April 18, 2022 - Reading time: 5 minutes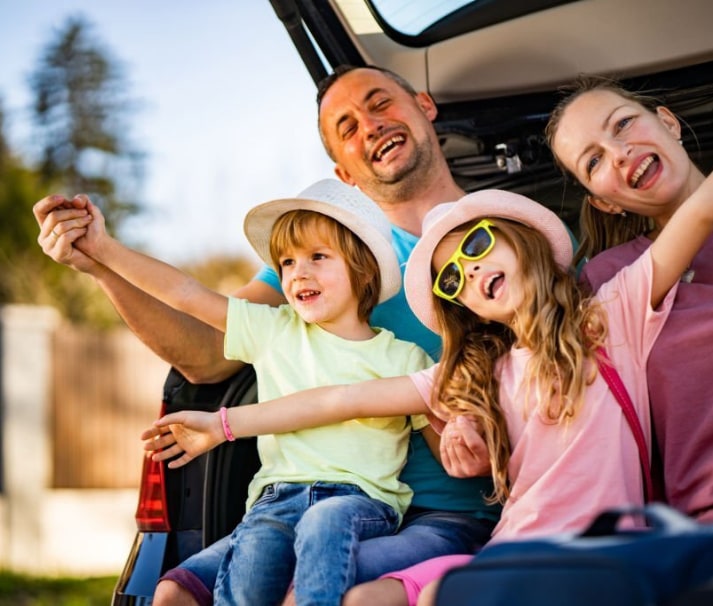 Driving around Crete is certainly a dream for many people. With the summer air and the clear blue sea, what's not to love? Each year, more and more tourists are venturing out to the island to enjoy its natural beauty. And with so many breathtaking sights to see, it's no wonder why. However, for you to bring your trip to a whole other level, renting a car is a must.
Although there are many car rental companies to choose from, not all of them are created equal. To help you make the best decision for your trip, we've rounded up 10 crucial tips for renting a car in Crete. By following such tips, you can rest assured knowing that you're in good hands.
1. Make sure to book your rental car in advance
This is one of the most important things to keep in mind when renting a car in Crete. The island is a very popular tourist destination, which means that car rental companies tend to get booked up quickly. To avoid any disappointment, make sure to book your rental car at least a few weeks in advance. Booking in advance not only guarantees you a vehicle but also allows you to take advantage of early-bird discounts.
You should also check if the rental company requires a car rental deposit upon vehicle pickup. Do they actually block any amount on your card for security? This is an important factor for many people, specially for beginners in Crete.
2. Do your research on rental companies
Of course, each rental company is different, which is why it's important to do your research before making a decision. Read reviews online, talk to friends or family who has rented cars in Crete before, and compare prices. If you take the time to do your research, you can be sure that you're choosing the best rental company for your needs. Also, be sure to choose one with a good reputation to avoid any issues during your trip.
Do you need an oneway rental in Crete? Some companies do not offer that kind of service. Or charge a ridiculous amount to offer that. You better be sure if the service is offered and the exact cost beforehand.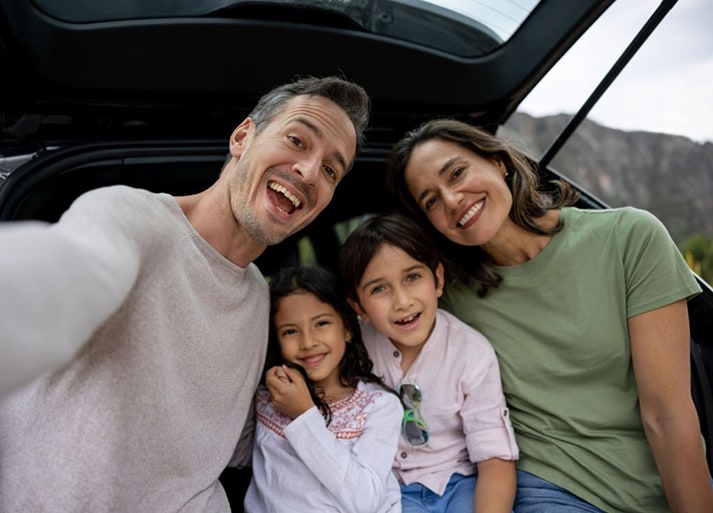 3. Pick the right car for your needs
When it comes to renting a car, you need to think about what kind of vehicle is best suited for your needs. Are you traveling with family or friends? If so, then you'll need a bigger car such as an SUV or a minivan. However, if you're traveling alone or with a partner, then a smaller car should suffice. Consider how many people you're traveling with and what kind of activities you'll be doing during your trip to help you make the best decision.
4. Prepare all needed documents
A valid driver's license and an international driving permit are some of the things you'll need when renting a car in Crete. Make sure to bring these documents with you when picking up your rental car. In addition, most rental companies will also require you to have a valid credit card for security deposit purposes. Be sure to bring all required documents with you to avoid any delays or issues.
5. Know the traffic rules and regulations
Crete has its own set of traffic rules and regulations that might be different from your home country. Familiarize yourself with such rules before driving around the island. For example, in Crete, it is required by law to wear a seatbelt at all times. Also, be aware of the speed limit as speeding is heavily penalized on the island. By knowing and following the traffic rules, you can avoid getting into any trouble during your trip.
6. Get familiar with the roads
Crete is a large island with many winding roads. To avoid getting lost, it's important to get familiar with the roads before driving around. Study a map of the island or use a GPS device to help you navigate your way around. Also, be sure to take it slow at first until you get used to the roads.
Read also: 
▹ Can I Rent A Car in Crete For Someone Else?
▹ Can You Smoke in a Rental Car in Crete?
7. Be aware of parking rules
When it comes to parking, there are a few things you need to keep in mind. First, always park in designated parking areas only. Parking in no-parking zones is heavily penalized. Second, be aware of the time limit as most parking areas have a time limit of 2-3 hours. If you need to park for longer, then you'll need to find a new spot. Finally, always remember to put your parking ticket on the dashboard of your car.
8. Know how to inspect your car
Before hitting the road, it's important to inspect your rental car to make sure everything is in working order. First, check the tires and make sure they are properly inflated. Then, check the engine oil level and top it up if necessary. Finally, take a look at the brakes and make sure they are working properly. Expecting your car allows you to avoid accidents.
Read also: Minivans VS Car rentals: How to explore Crete and Greece best!
9. Check your insurance and excess amount
If you have insurance at home, then check to see if it covers you while you're renting a car in Crete.To be safe, it's always best to check with your insurance provider before your trip. Also, keep in mind that most rental companies have their own insurance policies.
Also, check if the insurance is offered by the rental company itself or an individual (third party) insurance agent. Insurance agents offer Excess Reimbursement and not actual insurance cover.
10. Drive safely
Even if you're familiar with the roads, it's always best to drive safely. This means obeying the speed limit, using your seatbelt, and not driving under the influence of alcohol. Following this tip can help you avoid accidents and ensure an enjoyable trip for everyone.
Read also: 
▹ What Happens When You Get a Traffic Violation Ticket in Crete?
▹ What kind of child seats are available when renting a car in Crete?