5 Ways to Ensure a Fair and Positive Car Rental Experience in Crete
May 6, 2023 - Reading time: 7 minutes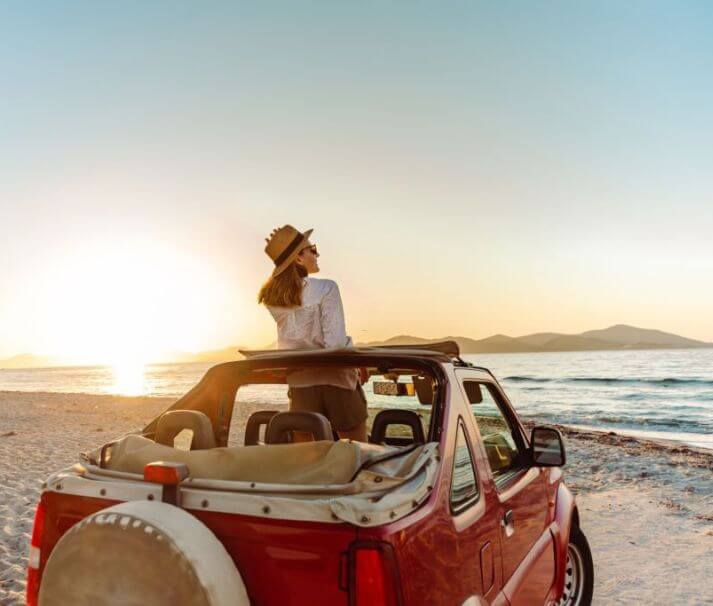 Car rental companies offer convenience and flexibility to travelers, but it's important to be aware of potential extra charges. While some rental companies may engage in less-than-scrupulous tactics, there are ways to protect yourself and avoid unnecessary expenses.
In this article, we'll outline five common ways rental car companies try to increase fees and provide strategies to help you save money on your rental. Keep reading to learn these essential tips and make the most of your rental car experience.
1. Pre-existing Damages
Even though car rental companies have complete data about the damages to their vehicles, it often happens that some damages are not detected by the companies. When you rent a car, you are likely to sign a legal agreement that states that the car does not have any damages, and you will be held responsible for any future damages.
When renting a car, it's important to be aware of potential issues that could arise. One common concern is the possibility of being charged for damages that were present before you even rented the car. By thoroughly inspecting the car before signing any paperwork and even taking pictures or videos of the vehicle, you can have a solid record of the car's condition.
This can help you avoid any disputes with the rental company and ensure that you are not charged for damages you did not cause. With these simple strategies, you can enjoy your rental car experience in Crete with peace of mind.
2. Insurance
While it's true that car rental companies offer insurance options that can increase your daily rate, you can actually save money by being informed about your personal car insurance policy. Many insurance policies already cover rental cars, which means you don't have to pay extra for the rental company's insurance. Additionally, some credit card companies also offer rental car insurance as part of their benefits.
By taking advantage of these existing policies, you can avoid unnecessary expenses and have peace of mind while driving a rental car.
3. Add-ons
When renting a car, it is important to be aware of the additional add-ons that some rental companies offer, such as GPS devices and transponders. While these may seem like convenient options, they can also come at an additional cost. However, with the availability of GPS navigation on most smartphones, there is often no need to pay extra for these add-ons.
By simply declining these options and letting the company know that you do not require any additional add-ons, you can avoid unnecessary charges and have a more cost-effective rental experience.
4. Pre-paid Gas
When renting a car, the fuel policy can sometimes be confusing and end up costing you more than necessary. However, with a little bit of planning and mindfulness, you can avoid this issue and save money. One option provided by car rental companies is to fill the entire tank for you in advance, but this may not be the most cost-effective choice. Instead, you can opt to refill the tank before returning the car, which allows you to only pay for the fuel you used.
By finding the cheapest station and keeping the receipt, you can avoid any extra charges. It's a simple solution that benefits both the renter and the rental company. Just remember to set a reminder to refill the tank before returning the car, and you're good to go!
5. Fluctuating Charges
One of the great things about rental car companies is that they offer dynamic pricing models that can save you money. Rates are constantly changing, and by staying up to date on the latest pricing, you can find the best deals on rental cars. Additionally, there are many online resources that can help you find coupon codes and other discounts that can further reduce your rental car costs.
By being proactive and checking rental rates at the time of booking and pickup, you can avoid unnecessary charges and enjoy a stress-free rental car experience. It's always a great feeling when you know you're getting the best possible deal on your rental car.
While there are certainly many ways that car rental companies can make the rental process confusing and overwhelming, there are also strategies you can use to protect yourself and avoid unnecessary charges. However, we believe that renting a car should be a hassle-free and straightforward experience, which is why Justrentals is committed to providing our customers with an all-inclusive rental experience that doesn't involve any hidden fees or unnecessary insurance. With us, you can rest assured that you'll receive a car that meets your needs at a fair and transparent price. Countless satisfied customers can attest to the ease and convenience of renting a car with Justrentals. So why not make your next trip stress-free by booking with us today? Head over to our website to make a reservation now!
Essential Pre-Booking Considerations to Maximize Your Car Rental Experience
Renting a car in Crete can be a convenient and flexible option for travelers looking to explore at their own pace. However, to ensure a smooth and stress-free rental experience, there are several pre-booking considerations that should be taken into account. 
Car Classification for Your Needs: Selecting the right car classification for your needs is a crucial aspect of maximizing your car rental experience in Crete. Consider factors such as the number of passengers, the amount of luggage, the type of terrain you'll be driving on, and your budget. Smaller economy cars are ideal for solo travelers or couples with minimal luggage and are typically more fuel-efficient. Mid-size or full-size sedans offer more space and comfort for families or groups. If you're looking for a more luxurious experience, convertible and hybrid cars are available as well. Take the time to assess your specific requirements and choose a car classification that will best cater to your needs while exploring Crete.
Car Rental Equipment: Modern rental cars offer various features to make your drive more comfortable, safe, and enjoyable. Key car rental equipment includes GPS systems, which provide directions and estimated travel times; reversing cameras for safe parking and maneuvering; and child safety seats for young passengers. Rental cars also come with built-in radio and Bluetooth systems, enabling you to enjoy your favorite music while traveling. Additionally, many rental cars offer the option of manual or automatic transmissions, catering to your driving preferences and ensuring a smoother driving experience.
Insurance and Protection Packages: Whether or not you need personal accident insurance for your rental car depends on a few factors. Firstly, check your existing car insurance policy as it may already cover rental cars. If you're unsure, contact your insurance company to confirm. Also, consider the country you're renting the car in, as personal accident insurance may be mandatory in some foreign countries like Crete. Check the laws and regulations before renting a car abroad to make an informed decision.
Advance Booking and Discounts: Booking your rental car in advance can also help you take advantage of seasonal considerations and discounts. For example, during peak tourist season, rental car prices may be higher due to increased demand. By booking in advance, you may be able to secure a better price and avoid the hassle of searching for a rental car at the last minute. Additionally, rental car companies often offer discounts for early bookings, especially for longer rental periods.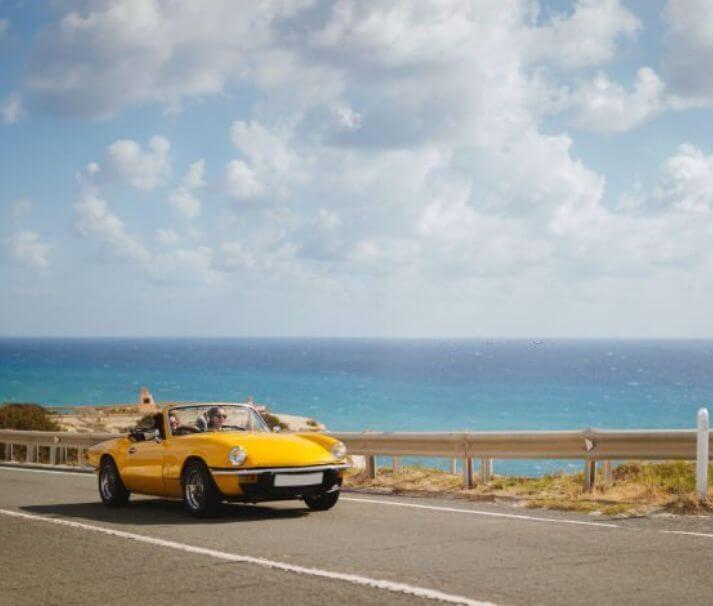 By taking the time to consider important factors such as car classification, rental equipment, insurance options, and booking in advance, you can maximize your rental experience and ensure a stress-free journey on the island.
Justrentals is dedicated to providing a fair and transparent Crete car rental experience for all customers, without any hidden fees or unnecessary insurance. With the right preparation and knowledge, you can confidently explore Crete and all it has to offer, knowing that you have a reliable rental car at your disposal.