Typical Rental Car Grace Period in Crete
May 5, 2023 - Reading time: 6 minutes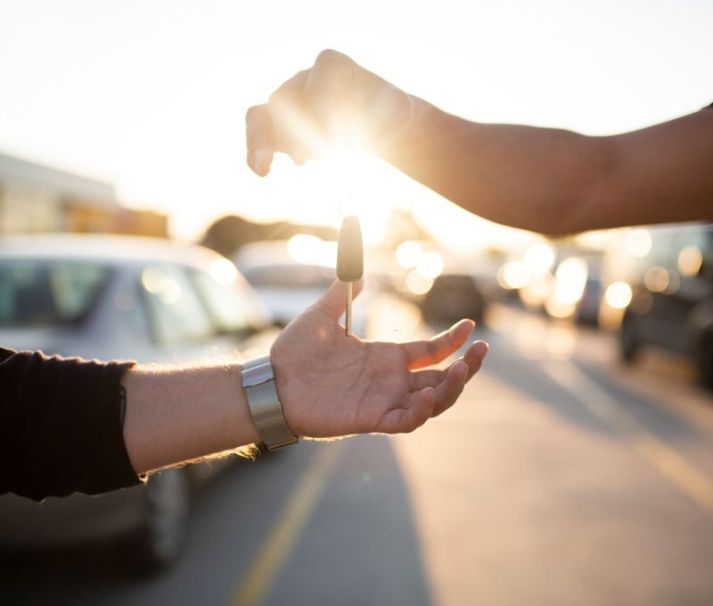 Booking a car in Crete is the most cost-effective and convenient way to explore the island. While taking a taxi or a bus may be cheaper initially, having a rental car gives you the freedom to come and go as you please without being reliant on public transportation schedules. With a rental car,  you can also explore Crete's many hidden gems that are off the beaten path. Some examples of these gems are the beaches at Balos Lagoon, the ruins of Ancient Eleftherna, and the Venetian fortress at Rethymno.
However, before you book a rental car in Crete, knowing the rental car grace period is essential so that you are not charged extra for an early return or late drop-off.
What is a Grace period for Car Rental Companies?
As you may know, each rental company is different. Therefore, the rental car grace periods will also differ. A grace period is a specific time frame in which you can return the car without being charged an extra day's fee. This timeframe is usually between 30 minutes to 2 hours. For example, if your grace period is 1 hour and you return the car 61 minutes late, then you will be charged for an extra day. 
To avoid being charged an extra day's fee, we recommend that you return the car no later than 30 minutes after your specified return time. This way, even if there is traffic or you get lost, you will still have some buffer time. 
If you are unsure about your rental company's grace period, we recommend that you give them a call beforehand so that you are aware of their policy. This will help ensure that there are no surprises when it comes to returning your rental car.
Can you avoid the extra day's fee?
When you're caught in the moment, it's easy to lose track of time. Since Crete offers undeniably amazing scenery, it's only natural to want to stay a little longer to soak it all in. However, if you want to avoid being charged an extra day's fee, keep the following tips in mind: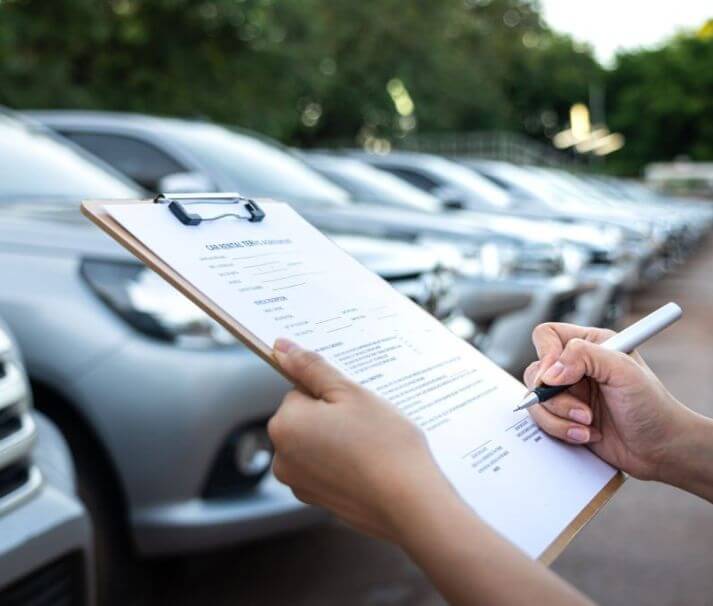 1. Make Sure You Know the Policy of Your Rental Company 
As we mentioned earlier, each rental company has its own policy when it comes to grace periods. To avoid being charged an extra day's fee, make sure that you are aware of your rental company's policy before returning the car. Remember, it's safe to return the car 30 minutes before your specified return time. 
2. Use a Reliable GPS Navigation System 
When you're driving in an unfamiliar place, it's easy to make a wrong turn and get lost. To avoid this, we recommend that you use a reliable GPS navigation system. By doing so, you'll always know exactly where you are. Not only will this help you avoid getting lost, but it will also help you stick to your schedule. 
3. Don't Forget to Factor in Traffic 
Crete is a popular tourist destination, which means that traffic can be heavy during certain times of the year. When planning your route, make sure to factor in traffic so that you don't end up being late. Whether you're renting a convertible or an SUV, you shouldn't assume just because the car is fast, you'll get to the rental office in time. Be vigilant and always factor in traffic when traveling. 
4. Allow Yourself Some Buffer Time 
Even if you think you'll be able to make it back on time, we recommend that you allow yourself some buffer time. This way, even if there is traffic or you get lost, you will still have some time to spare. 
5. Communicate With Your Rental Company 
As they all say,  communication is key. If you think you're going to be late, make sure to communicate with your rental company. Keeping your rental company in the loop will help to ensure that there are no surprises when it comes to returning your rental car. 
What can delay your car rental return?
Returning a rental car on time is essential for every renter, and it's always great when everything goes according to plan. However, sometimes unexpected situations can arise that can cause a slight delay in the return of the vehicle. By being aware of what can cause these delays, travelers can take proactive steps to handle these situations with ease and minimize any additional expenses. 
Tolls: Tolls are one of the factors that can cause delays in returning a rental car. However, with proper planning and the correct payment method, these delays can be avoided. It's important to research and plan your route carefully to avoid any tolls that may be encountered. It's always a good idea to find out in advance if there are any tolls in Crete.
Traffic:One common factor that can delay the return of a rented vehicle is heavy traffic. Unpredictable road conditions, rush hour congestion, or accidents can significantly affect travel time, leading to a delayed return of the car to the rental agency. This may result in additional fees or penalties, depending on the rental agreement. To minimize the impact of traffic-related delays, it is advisable to plan your route and schedule ahead of time, taking into account potential traffic hotspots and allowing for extra time to reach the rental company.
Busy Car Rental Desk:Another factor that may cause delays in returning a rented vehicle is a busy car rental desk. During peak hours or seasons, the rental agency may experience an influx of customers, resulting in long queues and wait times at the return desk. Despite encountering a busy car rental desk, there are still ways to ensure an efficient return of your rented vehicle. Choosing off-peak hours or seasons to return your car can help avoid long queues and wait times while allowing the rental agency to process your return promptly. Allocating extra time for potential wait times demonstrates proactive planning, ensuring a smooth and positive experience with the rental agency.
Car Rental Deposit: One way to ensure a smooth and hassle-free car rental return is to make sure to coordinate the deposit refund process in advance. By doing so, renters can be assured that they will receive their deposit back in a timely manner and can plan their finances accordingly. With proper communication and planning, the process of returning the rental car and receiving the deposit can be a positive and stress-free experience.
Is a car rental deposit required?
When renting a car in Crete, there are several important factors to consider, including whether a Crete car rental deposit is required and what the typical grace period is for returning the vehicle.
A car rental deposit is typically required by most companies as a security measure for potential damages or other charges. However, companies like Justrentals in Crete do not require deposits or even credit cards. Car rental deposits serve to ensure vehicle safety, cover potential damages, and account for charges like traffic violations and toll fees.
Deposits are usually returned within 10 to 20 business days after the car is returned in good condition. Be aware that long-term rental cars may come with higher insurance rates and mileage limits and may only be available for specific types of vehicles.
Conclusion 
As you can see, there are a few things to keep in mind if you want to avoid being charged an extra day's fee. By following our tips, you can make sure that returning your Crete rental car is a hassle-free experience. 
If you want to rent a car in Crete with a flexible grace period, book one with us! We have a  variety of different cars to choose from, so you're sure to find the perfect one for your needs. Contact us to learn more!