Are There Any Tolls in Crete?
May 9, 2023 - Reading time: 4 minutes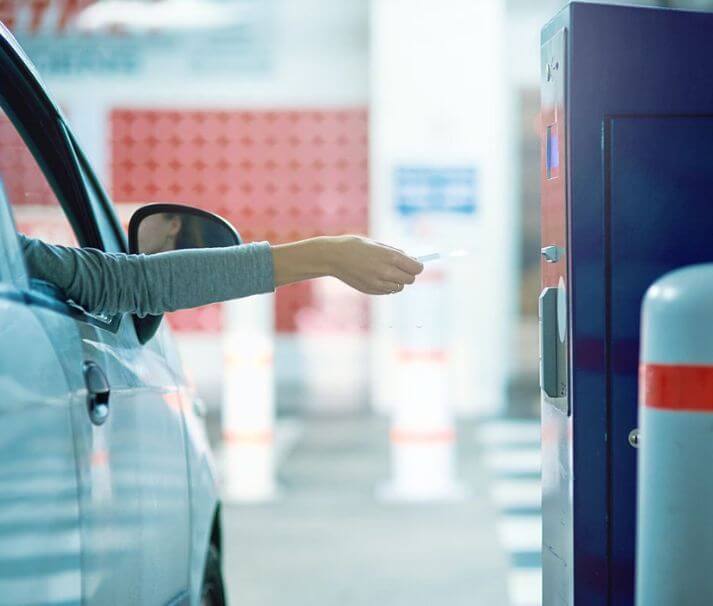 So you've decided to travel around Crete by a rental car - congratulations! you'll finally get to see this beautiful island up close and personal. With all the white sand beaches,  crystal clear water, and amazing archaeological sites, there's plenty to keep you occupied.
But wait - what's that strange object reaching across the lanes and obstructing the roadway up ahead? It's a bank of the dreaded toll booths, and you're ready to pay to use that stretch of road. Toll booths are typically found on the freeway-like National Roads built for fast, long-distance travel across Greece. They're located on the main route connecting Athens International Airport and the city center, and the toll is usually in addition to the cab fare given.
Are There Any Tolls on Highways in Crete?
Fortunately, there are no tolls or toll booths in Crete, so you can travel the island without having to pay any extra fees. Road tolls are typically only found on the mainland, so you can breathe a sigh of relief as you enjoy your drive around Crete.
Now that you know no road tolls in Crete, you can start planning your driving route around the island! Be sure to take some time to explore the winding mountain roads and coastal highways - you never know what hidden gem you might find.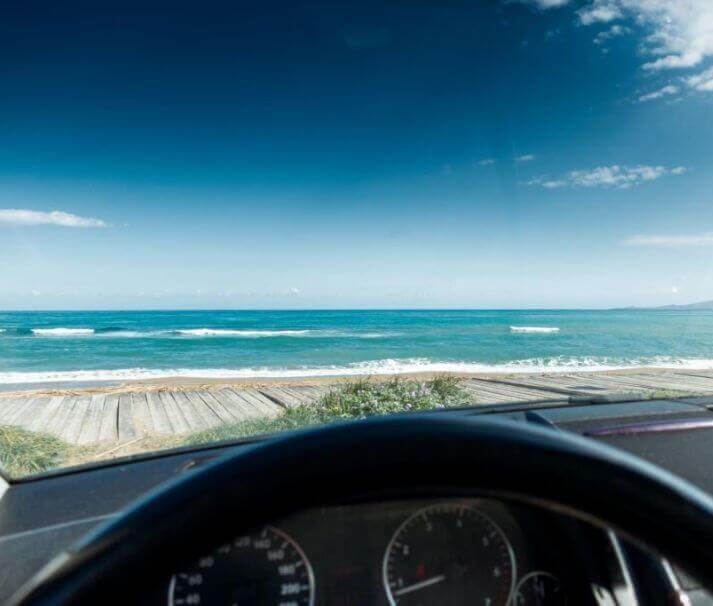 Smart Tips When Exploring Crete with a Car
Before you embark on your adventure around the beautiful island of Crete, there are a few essential things to keep in mind to ensure a safe and enjoyable trip:
Find a Good Rental Company. To make sure you have a smooth experience, it's important to find a reputable Crete car rental. Do your research and read online reviews to find one that offers high-quality cars, friendly customer service, and good rates. Not all rental companies are created equal, so be sure to put in the effort beforehand. One rental company you can give a try is Justrentals. We have a wide range of vehicles, competitive pricing, and an excellent track record. To learn more, visit our website today.
Prepare All Needed Documents. Certain documents are required before you can rent a car, such as your driver's license, passport, and proof of insurance. Be sure to have all these things ready so that the process can go quickly and smoothly. In addition, an international driving license might be required if you don't have a driver's license from Greece or any other European country. These can be obtained online, so visit the website of your local AAA to get more details and apply for one.
Age Requirements for Renting a Car in Crete. Renting a car in Crete offers an excellent opportunity for drivers aged 25 and older to explore the island at their own pace. With a valid driver's license held for at least one year, European Union citizens can easily rent a car and start their adventure. Non-EU citizens simply need to obtain an international driving license to enjoy the same freedom. By setting a minimum age requirement, car rental companies in Crete promote responsible driving and ensure a safer driving environment for everyone on the island. Always check the specific terms and conditions with the car rental company's age requirements.
Be Aware of the Traffic. Another thing to keep in mind is that traffic rules in Greece can be different than what you're used to back home. For example, right turns on red are not allowed, and you must yield to any pedestrians who are crossing the street. To avoid getting a ticket or getting into an accident, take some time to familiarize yourself with the local traffic laws before getting behind the wheel.
Never Drink While Driving. Crete is an island known for its party atmosphere, but that doesn't mean you should drink and drive. In Greece, the legal limit for blood alcohol is 50 milligrams per 100 milliliters of blood. This is 0.05 percent in percentage terms. This is lower than in the United States or the United Kingdom and is comparable to: Beer (490 mL) (a large glass),  200 milliliters of wine, 60 milliliters ouzo, 55 mL bourbon or vodka. The fine for drunken driving is determined by the amount of alcohol detected on your breath (or blood). If you are caught a second time within two years, you might face fines ranging from 200 to 3000 euros, a three- to six-month suspension of your driver's license, a six-month suspension of your vehicle's license plates, and a six-month jail sentence.
This article has hopefully helped you understand a bit more about the driving situation in Crete. While there are no road tolls, there are still some things you need to be aware of before hitting the open road. Keep the tips above in mind, and you're sure to have a great time exploring this beautiful island.