Minivans VS Regular Car rentals: How to explore Crete and Greece best!
April 23, 2022 - Reading time: 3 minutes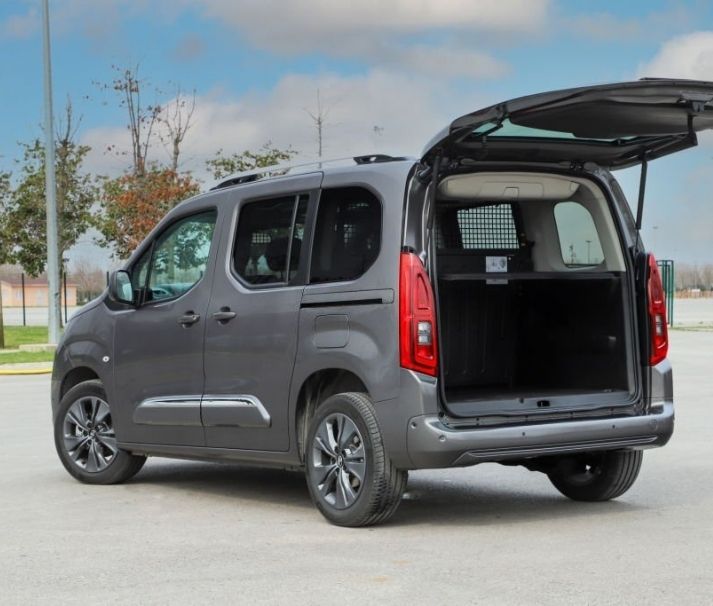 Rental cars are one of the most common ways to get around Crete. By hiring a rental car in Crete, you can explore all of Crete at your own pace. You won't have to worry about missed buses or waiting in line for taxis. Instead, you can just hop in your car and go.
There are two main types of rental cars available on the island: Minivans and Regular cars. But which one should you go for? Find the answer below!
Read also: 
Minivans vs Regular Cars: Which Option Should You Choose?
Driving through the winding roads of Crete is an experience in itself. The island is home to some of the most beautiful scenery in Greece, and with a rental car, you can take it all in at your own pace. Many rental companies offer both minivans and regular cars, but which one should you choose? Here's a breakdown of the pros and cons of each option:
Minivan Rentals
Pros:
Can accommodate more people
Large luggage space
Off-roading capability
Cons:
More expensive to rent
Not as maneuverable as regular cars
May consume more fuel
Minivans, as you may know, are larger vehicles that can seat up to 7 people. They're perfect for larger groups or families who want to travel together. Vans also have more space for luggage, so if you're planning on doing some serious packing, a van might be the way to go. When renting a van, you won't have to worry about packing light. Plus, vans come in handy if you're planning on doing any off-roading during your trip.
On the downside, minivans can be more expensive to rent than regular cars. They also consume more fuel, so you'll have to factor that into your budget as well. Minivans are also not as maneuverable as regular cars, so if you're going through narrow streets or tight turns, you might want to consider a smaller option.
Read also:
▹ Minivans VS Large SUVs
▹ Best Convertible Cars to hire in Crete
Regular Cars
Pros:
Easier to manoeuver
Great in tight spaces
Easier to park
Looks more stylish
Cons:
Can only accommodate a few people
Luggage space is limited
Regular cars are the most popular choice for travelers to Crete. They're less expensive than minivans and are easier to maneuver, making them ideal for exploring the island. Many rental companies offer a variety of car options, from small economy cars to larger SUVs.
Car rentals, compared to minivans, look more stylish and are definitely more fuel-efficient. They're perfect for couples or small groups who want to explore the island at their own pace. And since they're smaller, they're easier to park and maneuver in tight spaces.
The downside of cars is that they don't have as much space as minivans. If you're planning on doing a lot of driving or are traveling with a large group, you might want to consider a van.
So What Should You Go For?
It can be confusing trying to decide which vehicle is best for your needs. But ultimately, it all comes down to what you're looking for in a rental car. If you want something that's more affordable and easier to manoeuver, go for a regular car. But if you need more space or plan on doing some off-roading, then a van might be the better option. No matter what you decide, just make sure you plan ahead and budget accordingly.
Conclusion
As you can see, there are pros and cons to both minivans and cars. It all comes down to what you need for your trip. Whatever you choose, Justrentals has everything you need. Our affordable rates and large selection of vehicles will guarantee you have the perfect ride for your vacation. Contact us today to book your rental car!
Read also: 
▹ An international Driving License for Crete - Is it Needed or Not?
▹ Can You Rent a Car With a Debit Card in Crete?