Can I Drive in Crete With a UK License?
May 9, 2023 - Reading time: 4 minutes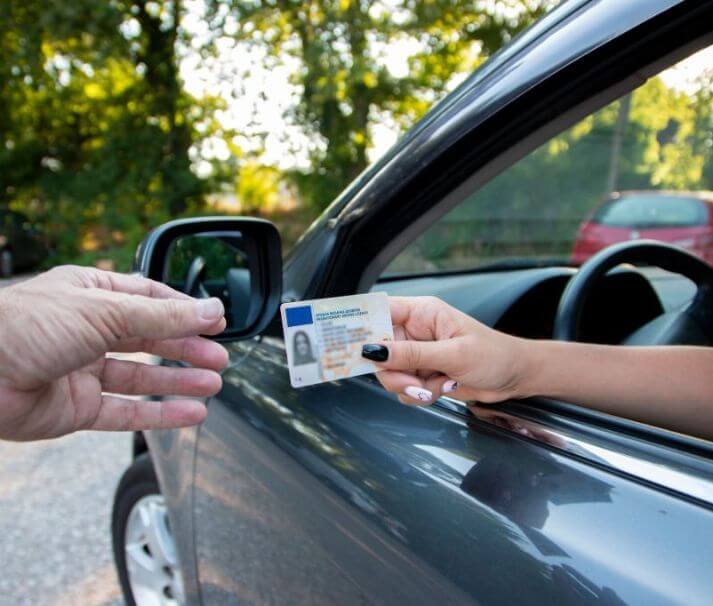 No matter which part of the world you're from, a visit to the island of Crete is bound to be an unforgettable experience. With its stunning beaches, awe-inspiring archaeological sites, and diverse culture, there's something for everyone on this Greek island. There are indeed many forms of transportation in Crete, from taxi services and buses to even private transfers. However, the best way to travel is definitely by car.
So, if you're planning to visit the island of Crete and traveling by rental car in Crete is on your list of things to do, continue reading below to find out whether or not you can drive in Crete with a UK license.
Can I Drive in Crete with a UK license?
Yes, you can drive in Crete with a UK license as long as it is valid. Your UK license must be valid for the entire duration of your stay in Crete. It's also important to note that you must be at least 23 years old to drive a rental car in Crete legally.
With a UK license, you no longer need an international driving permit to drive in Crete, but it is always a good idea to have one on hand, just in case. Although it isn't required, you may also be asked to present an additional form of ID, such as a valid passport.
Additionally, you may need to purchase additional car insurance or obtain an official certificate of motor insurance prior to renting a vehicle.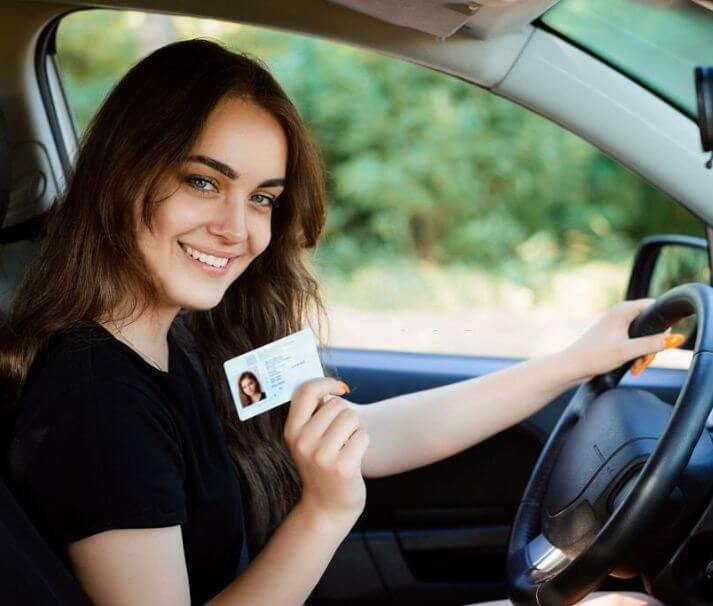 When Do I Need an International Driving Permit?
According to Greek law, an international driving permit is required for any driver who is not a resident of Greece or any other European country. If your license was issued in a non-EU country, then you will definitely need to get an international driving permit before hitting the road in Crete.
An international driving permit is essentially a translation of your original driver's license into ten different languages. It allows rental car companies and police officers to quickly and easily identify what type of license you have as well as any driving restrictions that may apply.
If you need an international driving permit, it can be easily obtained at most major AAA offices. These permits are valid for one year, so make sure to plan ahead when traveling abroad.
Regardless of whether or not you need an international driving permit to drive in Crete, it is always a good idea to have your license and other information on hand and accessible at all times. This way, you can quickly and easily provide proof of identification in case of an emergency.
Additionally, when arranging your car rental in Crete, inform the company about your license type to ensure a seamless rental process ensuring a worry-free and enjoyable journey as you explore.
What are the tips for driving a car in Crete?
If it's your first time driving in Crete, knowing some general tips about driving in Greece can be very helpful. These tips can help to make your experience on the roads of Crete much smoother and safer.
Get Familiar with the Local Traffic Laws. Prior to driving in Crete, take some time to familiarize yourself with the local traffic laws. While many of these laws may be similar to those in your own country, there may be some differences that you're not aware of.
Drive Defensively. In general, it is always a good idea to drive defensively, no matter where you are in the world. This means being aware of your surroundings at all times and being cautious of other drivers, especially when making turns or merging into traffic.
Leave Plenty of Time to Reach Your Destination. Crete is a beautiful, enjoyable island to explore, but it's also a big place. If you're planning on taking day trips around the island, be sure to leave plenty of time for your travel and don't rush in order to reach your destination.
Know Where You're Going. Before setting out on any journey, it is important to know exactly where you're going. This is especially true when driving in an unfamiliar place. Make sure to have a map or GPS device with you so that you can easily find your way around. Many car rental companies in Crete offer this option, which can be invaluable in helping you find your way around the island and ensuring that you reach your destinations with ease. To learn more about the various types of equipment available with car rental in Crete, make sure to check the car rental company's website or inquire directly when making your reservation.
Exploring Crete by car is a fantastic way to create lasting memories and truly immerse yourself in the diverse culture and stunning scenery that this Greek paradise has to offer. With a valid UK license, you can confidently rent a car and navigate the island's roads, taking in all the incredible experiences Crete has in store. Remember to familiarize yourself with local traffic laws, drive defensively, and plan your routes well to ensure a safe and enjoyable journey. Embrace the adventure of driving in Crete and make the most of every moment in this captivating destination.