Can You Return a Rental Car Early in Crete?
May 6, 2023 - Reading time: 5 minutes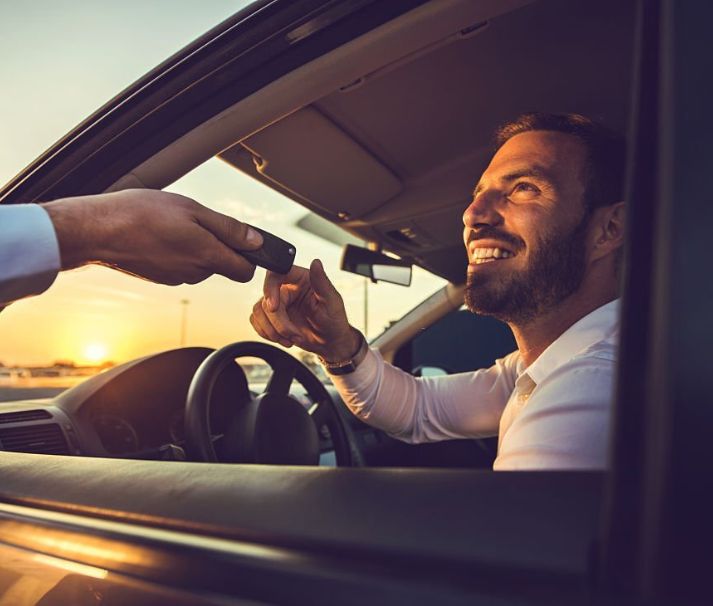 Exploring the many wonders of Crete is considerably easier with a rental car, but we often underestimate how long we'll need one. For various reasons, you may need to cut your trip short. Perhaps the meeting ended early, the weather wrecked your plans, or you have an emergency that requires you to return to your hotel. Whatever your reason for shortening your trip, you must return your rental car early.
But can you return a rental car early in Crete? find the answer by reading the following:
When Should You Return the Car You Rented? 
In typical circumstances, you'd return your rental automobile at the end of the agreed-upon rental period. You get into a legal contract with the rental car company after paying the rental car security deposit. This legal contract also states the return time.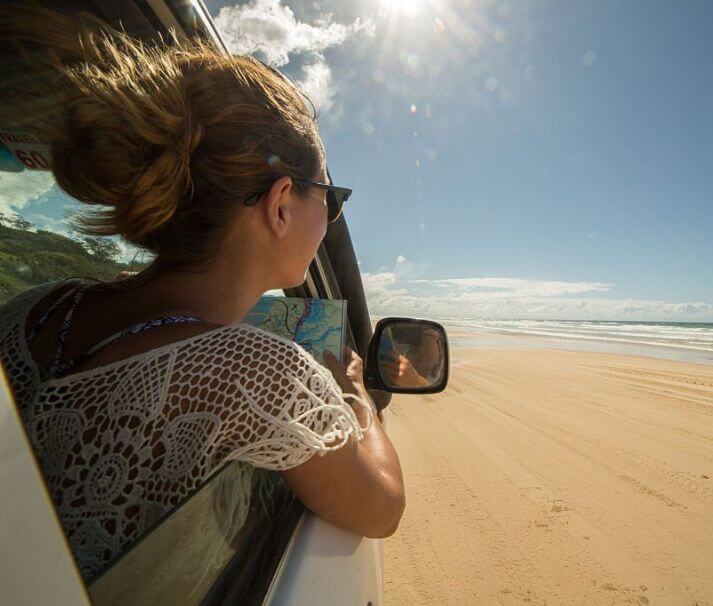 For a cost, the rental car company has promised to provide you with a safe and dependable vehicle of a specific class, and you have promised to pay that fee in exchange for the usage of the vehicle. You've pledged to use the vehicle lawfully, safely, and responsibly, just as the company has agreed to give you the vehicle you wanted.
In the contract, you need to keep your end of the bargain by returning the rental car on time. If you don't, you're in breach of contract, which means you may be fined since you're violating the terms of the agreement.
As such, it's important to return the rental car on time, or you might be subject to expensive penalties. However, certain situations may arise in which returning the rental car early is unavoidable.
Read also: 
▹ What Happens When You Get a Traffic Violation Ticket in Crete?
Can You Return a Rental Car Early in Crete?
Rental car companies differ, so you can expect to find slight variances in their policies. However, for the most part, rental car companies are willing to work with you if you need to return your car early. But, of course, certain conditions will apply. 
For example, some rental car companies may charge an early return fee. Others might not charge a fee but will require you to pay for any additional days that you used the car. In other words, if you rented the car for seven days but only used it for four, you would still be required to pay for those seven days. 
Additionally, some rental car companies may allow you to return the car early, but only if you rented it for a minimum number of days. For instance, the company may require you to rent the car for at least three days before they permit an early return. 
Read also: 
▹ Can I Rent A Car in Crete For Someone Else?
Other Circumstances That May Occur When Returning a Rental Car Early 
The conditions of your rental can sometimes influence whether or not returning your rental early will alter the total price owed to the rental provider. You may be charged an additional rental fee in the following situations:
Discounted Rentals
Weekend Special Promos 
Weekly, Monthly or Long Term Rental Promotions 
Discounted Rentals
If you were given a special rental rate because the rental duration was three or more days, the daily prices may be higher if you return the car sooner, and you may lose your discount completely.
Weekend Special Promos 
Returning your vehicle early would void your agreement and affect the discount you earned if you got special pricing for keeping it for the weekend. So, if you rented a car on Friday and planned to return it on Monday morning but realized you no longer needed it on Sunday, you would have to pay the regular rate for that day in addition to the early return fee (if applicable)
Weekly, Monthly or Long Term Rental Promotions 
Similar to the weekend special, weekly, monthly or long term rental promos usually offer a significant discount for renting the car for an extended period. If you return it early, it can change the price you pay, and you may even have to forfeit the entire discount.
Is there a fee to return a rental car to a different location at an earlier date?
Rental companies typically have policies in place that involve charging a fee for returning a car to a different location than the pickup point and earlier than the agreed-upon time. To find the best solution for your needs, you can browse rental company websites and select your desired pickup and drop-off locations, dates, and car specifications.
Additionally, speak with a company agent to clarify any questions or concerns regarding different pickup and drop-off locations. Understanding the policies and fees associated with returning your Crete car rental to a different location is crucial for a smooth car rental experience.
Takeaway 
As you can see, it is indeed possible to return a rental car early, but there may be some conditions or fees that apply. Always read the fine print of your contract and ask the rental car company about their policy on early returns to avoid any surprises. Not only will this help you better budget for your rental, but it will also ensure that you're not hit with any additional fees.
If you're looking for an affordable rental car in Crete, be sure to contact us today. We have a wide selection of vehicles to choose from, and our rates are unbeatable. We understand that sometimes things come up, and you need to return your rental car early. We're always willing to work with our customers to ensure that they're satisfied with our services.