Travel Safely: Tips For Renting A Car During Covid-19
October 15, 2020 - Reading time: 5 minutes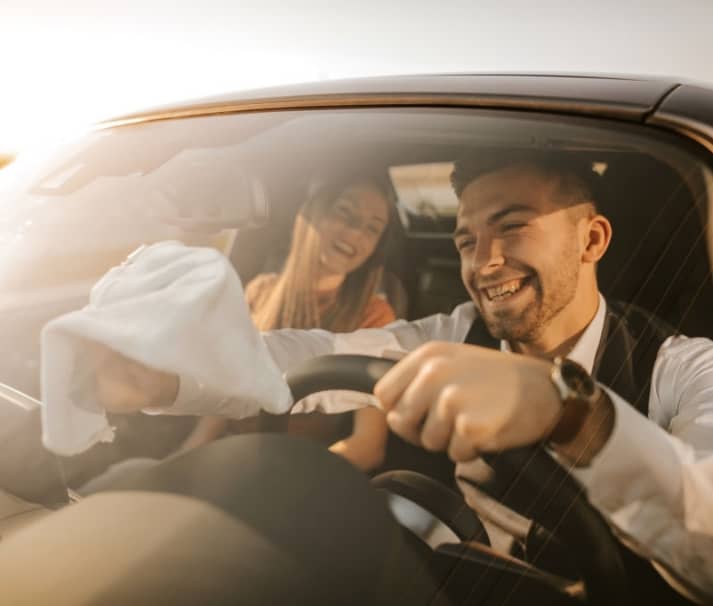 Do you need a getaway during Covid19? After all, the weather is good and a "safe" road trip may just be the ideal leisure adventure you need to experience during this global pandemic.
Whether you're planning a vacation outside of your country or you choose a staycation (vacation within your own country), renting a car is an ideal option as you travel to various locations. This offers more convenience and flexibility and has even become more affordable during this time. In addition, even though remote work has now become the norm,  some persons are still required to commute to work and renting a car is more ideal than public transportation as it provides less human contact.
Road trips offer a lot of freedom and flexibility; however a lot has changed since this global pandemic. As you seek to take additional precautionary measures during this unprecedented time, here are a few tips to consider if you are planning on renting a car right now:
1. Plan Ahead
Planning is crucial during this time as there are so many uncertainties which can disrupt your plans which can result in loss of time and money.  When planning to rent a car, it is important to pre-book and also enquire about the company's refund and cancellation policy. Many companies are amending their policies at this time to become more responsive to the needs of customers.   
Keep updated with information from your local authorities as it relates to travel restrictions. If you are unable to travel, you can go ahead and modify your reservation with your rental car company. 
It is also important to read the terms and conditions of the rental agreement so that you can make an informed decision and seek clarity, where necessary. The terms and conditions can be found on the company's website, or please speak with your customer service representative.  
2. Aim For Limited Contact
Rental car companies are utilising various technological platforms to minimise human contact. You can now transact your business using on-line reservations, check in and payment at various companies.  Where human contact is necessary, you will observe strict protocols being practiced such as regularly disinfecting high touched surfaces, sanitising pens after each customer, wearing of mask by customers and clients and practicing social distancing. This is to ensure the safety of everyone.
Read also: What Happens When You Get a Traffic Violation Ticket in Crete?
3. Car Rental's Cleaning Policy and Procedures
Having all the information you need provides a heightened sense of security.  While you seek to travel and explore, we also want to ensure that you return safely to your friends and families.  
Car rental companies have always been conducting deep cleaning exercise after each rental and this has been the practice long before COVID-19.  It is however important to ask about any concerns as it relates to cleaning procedures if you are not comfortable.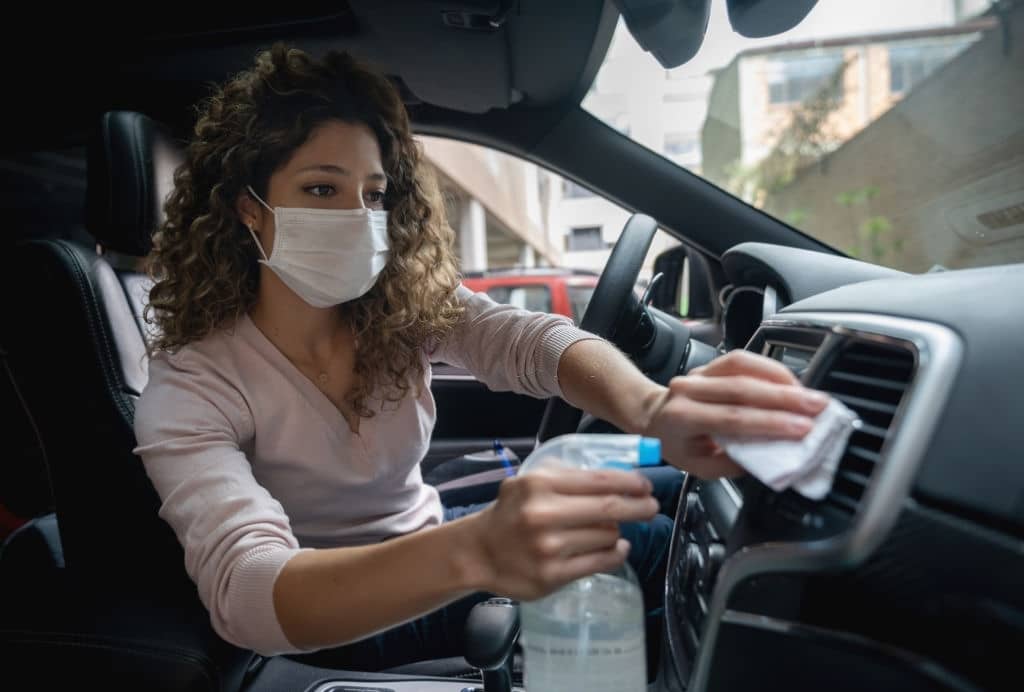 Many car rental companies are paying even more keen attention to "high touch" areas in an effort to prevent the spread of the disease.  These areas include key and key fob, center consoles, cup holders and compartments, dashboards, door-jams, steering wheel, mirrors and all interior and exterior door handles.  The rental car company may also quarantine a vehicle for a period of time before renting to another client in an effort to ensure safety.  Some companies have also gone ahead to provide masks and sanitisers at no additional cost.
4. Sanitise
There is a high sense of paranoia and fear surrounding this virus and while we prioritise the safety of our guests, it is important to note that you are ultimately in charge of your health and it should be your highest responsibility.  
If you are not comfortable in the car that you have rented, it is also okay to take your own wipes and disinfectant and do your quick cleaning in an effort to put your mind at ease.  This should be done using disposable gloves, while ensuring that the cleaner is safe to use on different surfaces in the vehicle.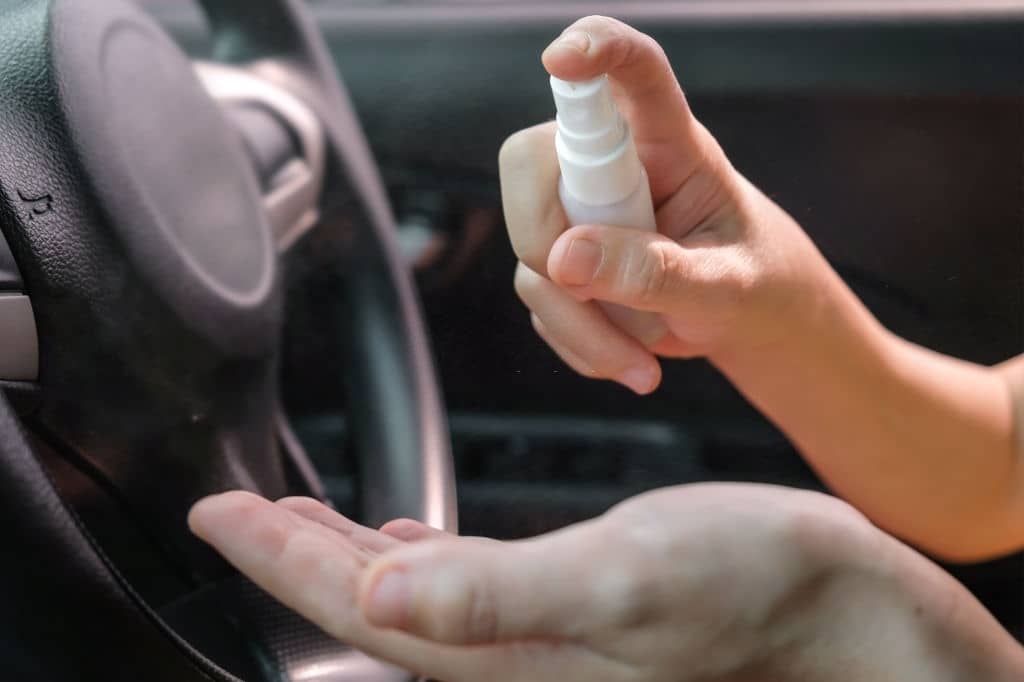 According to medical experts, the coronavirus can be spread by droplets resulting from coughing, sneezing or aerosols released while talking or simply breathing. Having your windows down can release any suspected particles, however the virus has nowhere to go in an enclosed vehicle.  Utilise the use of the air-condition or ventilation system in the car as soon as you're comfortable and safe with your travel partner or family members.
5. Enjoy The Ride
While you seek to enjoy your travelling experiences, it is also important to be aware of the persons you come in contact with. These include the passengers you choose to transport in the vehicle and whether they are displaying any COVID-19 symptoms.  
Also be aware of places you choose to visit and please adhere to the protocols outlined by the establishments.  Some of these places include gas stations, restaurants, ATMs, stores, supermarkets etc.   Avoid crowded areas, wear a mask and practice social distancing as much as possible.  Frequent hand washing and sanitisation is also recommended.  
Our commitment is to safeguard your health and safety. We continue to envision a brighter tomorrow as we battle this global pandemic. In the meantime however, we trust that you will remain safe as we provide you with great deals and convenience for your present and future bookings. If you have any additional questions or are looking for more information, please contact us at justrentals.gr.
Are there any tips for checking the road conditions in Crete?
Checking road conditions in Crete is crucial for a safe driving experience. For real-time updates, you can use smartphone apps like Waze, Google Maps, or Apple Maps. These apps not only provide route information but also warn users of potential hazards, road closures, and heavy traffic. Additionally, it's essential to stay updated on the weather conditions, which can affect driving safety. Websites like the Hellenic National Meteorological Service and apps like AccuWeather, Weather Underground, My Wind, and Meteo.gr offer detailed weather information. Be well-prepared for your journey by staying informed about Crete's road conditions.