Ride-hailing in Crete: Is Uber, Bolt, Lyft or FreeNow available in Crete?
May 11, 2023 - Reading time: 7 minutes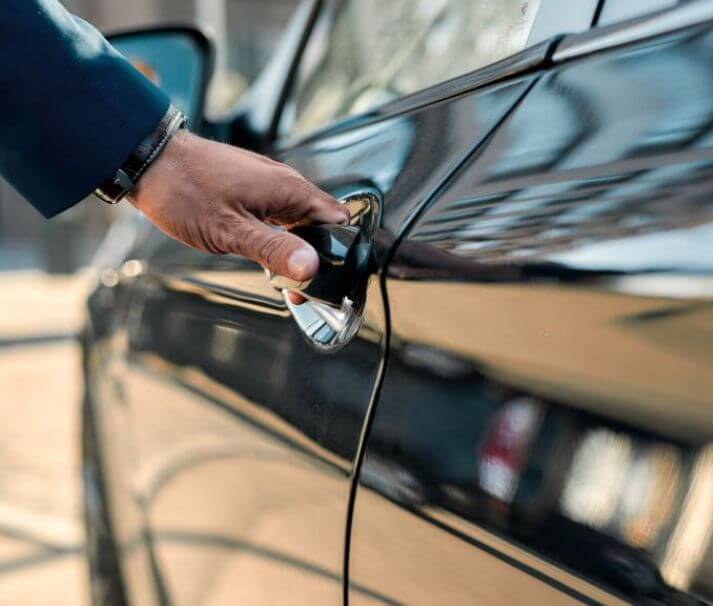 In today's world, people often turn to transportation apps for their convenience and affordability. Ride-hailing is a popular option where passengers share car rides with drivers heading in the same direction. Well-known ride-hailing apps like Uber, Lyft, Bolt, and FreeNow are used in many countries, including the beautiful island of Crete. Crete is a popular tourist destination in Greece, known for its stunning landscapes, rich history, and vibrant culture. Visitors to Crete can benefit from Ride-hailing apps to explore famous sites and historical landmarks easily. With just a few taps on their phones, travelers can request a ride, get picked up from their location, and be taken to their desired destination. However, ride-hailing apps have some limitations. They may not be available in all countries, particularly in smaller villages or remote parts of Crete. In such cases, visitors might need to rely on traditional transportation methods like taxis, buses, or car rentals to get around the island.
Ride-hailing apps like Uber, Lyft, Bolt and FreeNow may be popular in Europe but they are not available in Crete. Find bellow the availability of each app in Crete in with more details:
Is there an Uber in Crete?
Uber is not available in Crete, despite the island's popularity as a tourist destination. Travellers or locals don't have access to this convenient Ride-hailing and ride-sharing application, which can make getting around a bit more challenging for those visiting Crete. However, there are other similar services that you can use in Crete, such as local taxi stations, buses, private airport transfers and car rentals.
Is there Bolt in Crete?
Bolt does not operate in Crete, either. While Bolt does have a presence in some parts of Greece, it appears that Crete is not currently included in their service area. It's worth noting that the availability of ride-hailing services like Bolt can change over time.
It's possible that Bolt may choose to expand its service area to include Crete in the future. In the meantime, those looking for a ride-hailing service in Crete may want to consider other options such as local taxi companies or other ride-hailing services that operate in  
Is there Lyft in Crete?
Like Bolt and Uber, Lyft does not currently operate in Crete or any other part of Greece. Lyft has not announced any plans to expand to Crete, and there is no indication that they will do so in the near future. While Lyft has been expanding its services to new markets in recent years, there has been no indication that they plan to expand to Crete or other parts of Greece. 
Is there Free Now in Crete?
Currently, FreeNow does not operate in Crete, the largest and most populous of the Greek islands.
FreeNow, formerly known as BEAT, is a ride-hailing service that has recently expanded its operations to Greece, with the app becoming available in the country in 2022. FreeNow is the largest ride-hailing platform in Europe, serving over 1.5 million passengers across Athens, Thessaloniki, and some other smaller cities in Greece.
What are the Ride-hailing alternatives in Crete?
Even though Uber and other transportation applications aren't available in Crete, there are plenty of other options for getting around the island. Some of the most popular ways of transportation include taxi rides, buses, private transfers, and car rentals. Listed below you will find all transportation service options available in Crete:
Taxi Services
Car Rentals
Buses
Airport Transfers
Taxi Services
One of the most popular forms of transportation people in Crete use is taxi services. Taxi in Crete shouldn't worry you since they are very inexpensive and easy to find, especially in popular tourist areas. You can hail a taxi on the street or call for one to pick you up at your location. Plus, the drivers are usually very friendly and helpful, so don't hesitate to ask them for recommendations on where to go or what to see.
Car Rentals
Another great option for getting around Crete is by booking a Crete car rental. This is a great option if you're looking for more freedom and flexibility, as you can go at your own pace and explore the island at your leisure. Plus, it's also a great way to see some of the more remote parts of Crete that are difficult to get to with public transportation. When renting a car, be sure to have all the needed documents to make the process as smooth as possible.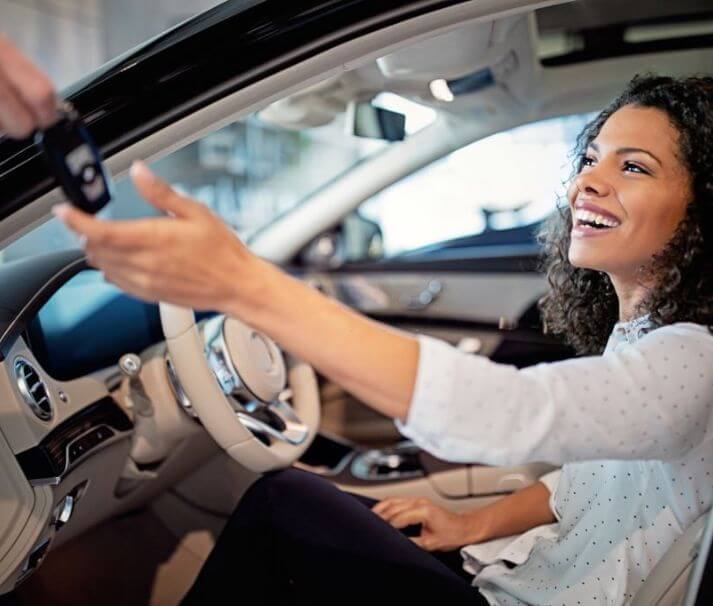 Buses
The public bus network in Crete is extensive and covers almost the entire island. This is a great option if you're looking for an affordable way to get around. Tickets can be bought at any kiosk or bus station. Many major cities such as Chania, Heraklion, Rethymno, and Agios Nikolaos have central bus stations, which makes it easy to get to your desired destination. Busses are usually air-conditioned, spacious, and comfortable.
Airport Transfers
If you're looking for a more comfortable way to get from Crete's airport to your destination, then Crete airport transfers are a great option. This is especially true if you're traveling in a group or with young children, as it can be quite challenging to use public transportation with young kids. Airport transfers work by booking a driver in advance who will then pick you up from any airport in Crete and take you to your desired destination.
What are the long-term transportation solutions for an extended stay in Crete?
When visiting Crete for a longer period, it is essential to consider your transportation needs. While short-term car rentals or taxis can be convenient for day trips or short journeys, they can become expensive over time. Moreover, if you plan on staying in a remote area, you may find that the local bus or taxi services are limited, making it difficult to get around.
If you plan to stay in Crete for an extended period of time, renting a car may be the best option for long-term transportation. Long-term car rental provides a flexible and convenient way to explore the island without the hassle of public transportation schedules or the expense of buying a car. With a long-term auto rental, you can choose the vehicle that suits your needs and budget, and you have the freedom to travel wherever and whenever you want.
Additionally, many car rental companies offer discounts and special rates for long-term rentals, making it an affordable option for an extended stay in Crete.
Are Ridesharing and Ride-Hailing Services on the Rise in Crete?
As the popularity of ridesharing and ride-hailing services continues to rise globally, Crete is also adapting to these convenient transportation options. Although well-known apps like Uber, Lyft, and Bolt aren't currently available on the island, the demand for such services is growing. Both locals and tourists are seeking easy ways to explore Crete's stunning landscapes, historical sites, and vibrant culture. This increasing interest in ridesharing and ride-hailing services may lead to the introduction of new apps or the expansion of existing ones in the future.
How are local solutions filling the gap in Crete's ridesharing and ride-hailing Market?
In the absence of major ridesharing and ride-hailing services in Crete, local alternatives have emerged to meet the transportation needs of the island's residents and visitors. Local taxi services, buses, and car rentals are popular options for getting around. Additionally, some smaller, region-specific ride-hailing apps are starting to gain traction, offering a more personalized and locally-focused service. These means of transportation help bridge the gap in the market, providing convenient and accessible transportation options for those traveling in Crete, while also supporting the local economy.
Crete car rental
Overall, even though Uber and other similar services aren't available in Crete, there are plenty of other options for getting around the island. Whether you're traveling alone or with family, you can easily find a way to get around that suits your needs perfectly.
If you're looking for the best car rental in Crete, be sure to book with Justrentals today! We offer a wide range of vehicles to choose from, so you're sure to find the perfect one for your needs. Plus, we have a convenient online booking system that makes it easy to reserve your vehicle in advance.